The True story of Kunkush's incredible journey
The true story about one cat's journey to be reunited with his war-torn family has been seen by millions of people and is now a heartwarming picture book.
BOOK by Doug Kuntz and amy shrodes
ILLUSTRATIONS BY SUE CORNELISON
When an Iraqi family is forced to flee their home, they can't bear to leave their beloved cat, Kunkush, behind. So they carry him with them from Iraq to Greece, keeping their secret passenger hidden away.

But during the crowded boat crossing to Greece, his carrier breaks and the frightened cat runs from the chaos. In one moment, he is gone. After an unsuccessful search, his family has to continue their journey, leaving brokenhearted.

A few days later, aid workers in Greece find the lost cat. Knowing how much his family has sacrificed already, they are desperate to reunite them with the cat they love so much. A worldwide community comes together to spread the word on the Internet and in the news media, and after several months the impossible happens—Kunkush's family is found, and they finally get their happy ending in their new home.

This remarkable true story is told by the real people involved, with the full cooperation of Kunkush's family.
PRODUCT DETAILS
Hardcover
Published by Crown Books for Young Readers
Jan 31, 2017 | 48 Pages | 9 x 10 | 4-8 years
Amy Shrodes and Doug Kuntz felt compelled to travel to Greece to help with the refugee crisis, each in their own unique way—Amy as a volunteer helping the arriving refugees and raising awareness back at home through a podcast, and Doug as a photojournalist, who spent time in Greece, Turkey, France, Germany, and finally Norway, bringing the plight of the refugees to people around the globe. When they met Kunkush, they knew he was very special to someone and they wanted to do everything they could to reunite him with his family.
Sue Cornelison graduated with a BFA from Drake University and continued her studies at the International School of Studio Arts in Florence, Italy. Sue has worked as a full-time illustrator for over a decade. She wrote and illustrated The Twelve Days of Christmas in Iowa, as well as illustratedSofia's Dream, Down by the Bay, You're Wearing That to School?!, and the American Girl Bitty Baby series. Sue works in her backyard treetop studio in a renovated 1909 carriage house in rural Iowa.
Author visits
We are adding new author visits every day! Check back for the most updated locations and events.
Now scheduling fall, 2018 library and school visits!
send a Contact Form below with location details to learn more.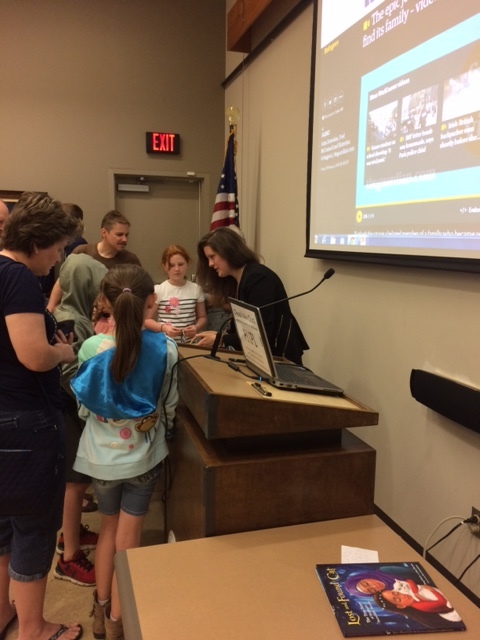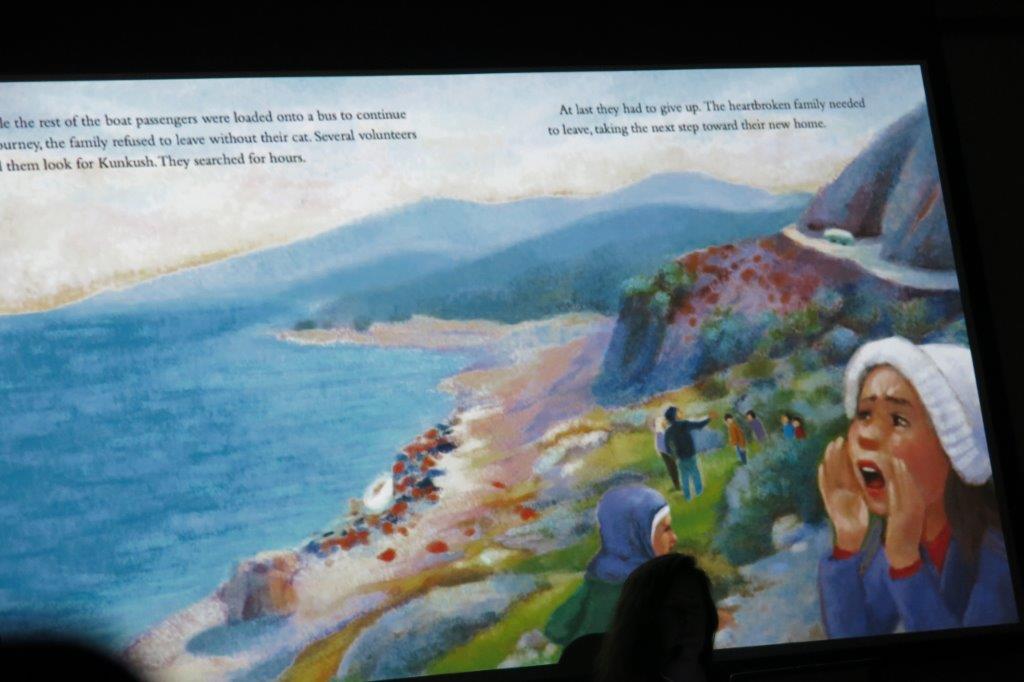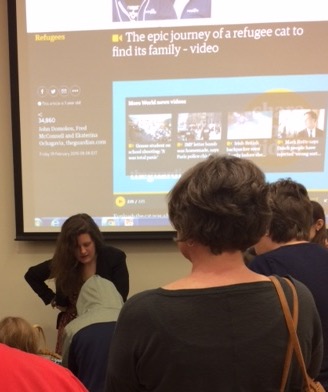 The flexible honorarium for author visits begins at $300 for a single presentation. The suggested honorarium for a full day of presentations is $750. Maximum number of presentations in one day is three. Travel expenses may apply if the driving distance is one hour or more for the author(s). A portion of the proceeds from presentations will be shared with income generating projects for refugees.
Would you like to request an author visit?
Use the form below to submit your request.
Contact Us
Interviews, presentations, book signings, inscribed copies of the book and Skype sessions with the authors and characters involved are available by request.
Please contact us using the form below.